The Languages form is part of the host profile, which aims to make it easier for you to be matched as a host with suitable Withlocals Originals experiences and guests according to your skills & preferences.
You can access the new form from your host homepage: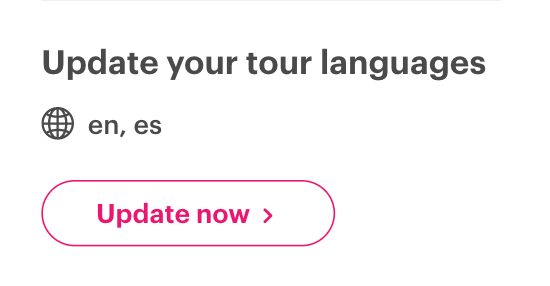 In the form, you can select all languages which you feel confident to guide a tour in and which you can understand without difficulty.
The languages which you previously selected in your old profile have been automatically selected in this form. Please make sure they are all languages in which you have a high proficiency level. Please remove any language in which you are not confident to guide a tour in to avoid receiving bookings from guests who expect a tour in that language.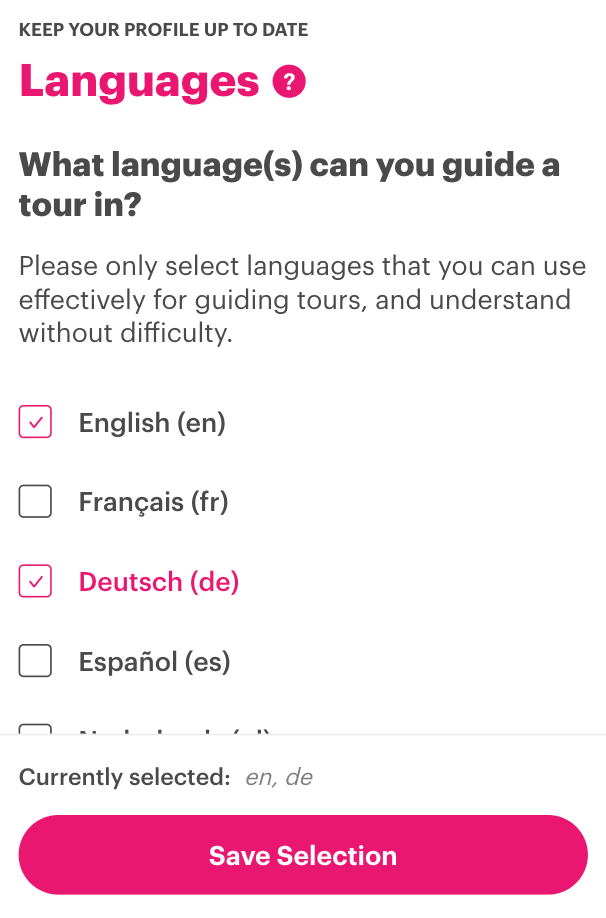 After the form is filled, you can save & exit. The updated selection will be reflected on your homepage. The form can be edited multiple times, as needed.
Why is this information being collected?
This information will help our platform easily match hosts with the right bookings and make sure guests get a host who can guide a tour in the requested language.
I speak more languages at a basic or intermediary level, but cannot guide a tour in that language. Should I fill that in?
No, if you are not fully fluent in a language and feel like you cannot guide a quality tour in that language, you should not select that language.
Will the languages I select be visible to guests on my public profile?
Yes, this information will be visible to guests on your public profile.